Costs depend on your insurance policy or you can choose to pay in full. Chip repairs are often FREE*.
National Windscreens offers a comprehensive
car windscreen replacement

service.

Our professional glass technicians are reliable, experienced and highly capable, so we can guarantee that your windscreen replacement is of the very highest quality. National Windscreens stocks a vast array of windscreens suitable for most makes and models. So no matter what car you drive, you can take comfort from the fact that our technicians will replace your windscreen efficiently and as quickly as possible.
'Excellent' Customer Satisfaction

4.7

/5
Repair or Replace?
If you're not sure whether your car windscreen needs repairing or replacing, our expert technicians will! What's more, even if you think that you are calling us out to replace your windscreen – we may be able to save you the expense and repair it for free, depending on your insurance policy.
National Windscreens always aims to repair rather than replace. However, if your car glass does need to be replaced, we will complete the replacement quickly and get you back on the road ASAP. We are able to do this by ensuring our expert technicians have access to a huge range of quality windscreens and vehicle glass. So, no matter what type of vehicle you have, National Windscreens can provide you with first rate vehicle glass replacement.
Very professional technician and trainee attended to fit the glass advising of exactly what they would do with the vehicle, a credit to National Windscreens.
January 2020
Driver assist features such as Autonomous Emergency Braking (AEB) and Lane Departure Warning usually rely on a windscreen mounted camera. We will calibrate this camera during the same appointment you have for windscreen replacement, to make sure these systems are working as intended.
FREE Windscreen Inspection
Contact your local fitting centre to check your vehicle's windscreen for potential MOT failure.
There are many different types of windscreen
What sort of things do we take account of when repairing or replacing a windscreen?
Windscreen Features
Driver assist features
When we replace your windscreen we will also calibrate your windscreen mounted ADAS camera – making sure your vehicle safety systems are working as intended.
ADAS Camera Calibration
Autonomous Emergency Braking (AEB)
Adaptive cruise control
Lane Departure Waring (LDW)
Replacement Glass Selection
Market-leading

99.5%

right first time

Our unique PartscheckTM system accurately matches the windscreen to the registration number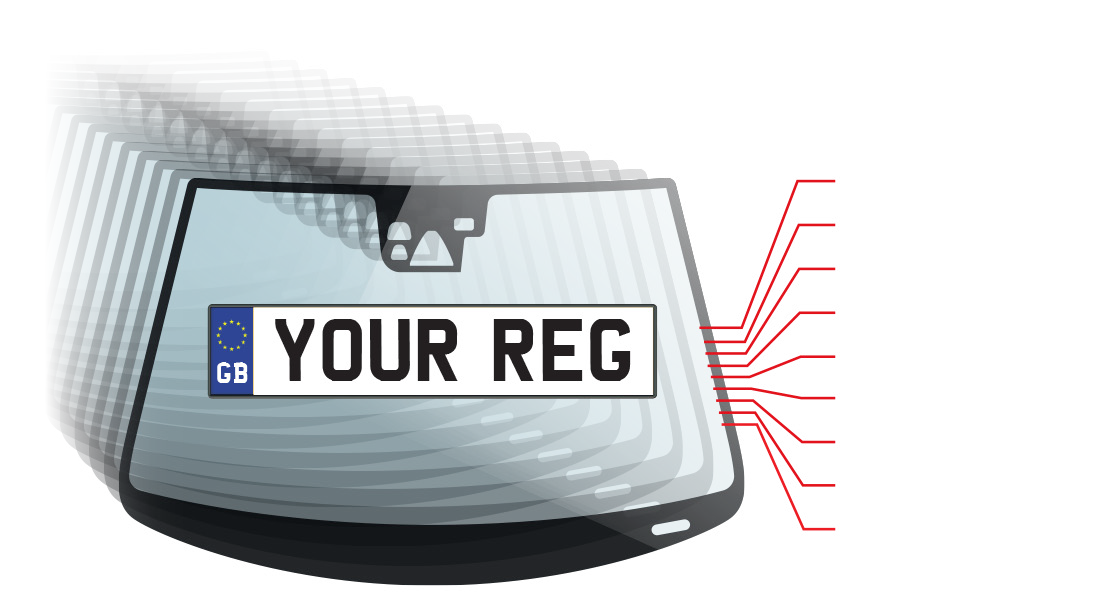 Acoustic Glass
ADAS Camera
Demisting Sensor
Encapsulated
Head-Up Display
Heated
Multi-Sensor
Solar Reflective
Tinted Glass
Avoids confusing questions for drivers
Avoids wasted appointments with wrong replacement glass