National Windscreens has formal direct billing arrangements with 70 leading insurers and maintains sole supplier status with many of these
View more insurance partners
"From the outset of our contract with National Windscreens we have been extremely pleased with the level of service delivered to both Zurich and our policy holders."
"a market leading response time and service proposition"
The best time to serve
On average we are only 11 miles/20 minutes away from any of your policyholders
The best customer satisfaction
We have adopted the TCF (Treating Customers Fairly) principle thus recognising that fair treatment of our customers is about adding value to the service we offer
The best deal for insurers and policyholders
A highly competitive and transparent pricing structure
competitive pricing
complexity of each model considered
National Windscreens delivers market leading...
Cost control
Management information
Customer satisfaction
Through 100+ fitting centres holding in excess of £10 million of glass stocks and supported by over 600 mobile technicians.
Delivering a reliable glass repair and replacement service that builds policyholder trust and competitive advantage for insurers
Replacement Glass Selection
Market-leading

99.5%

right first time

Our unique PartscheckTM system accurately matches the windscreen to the registration number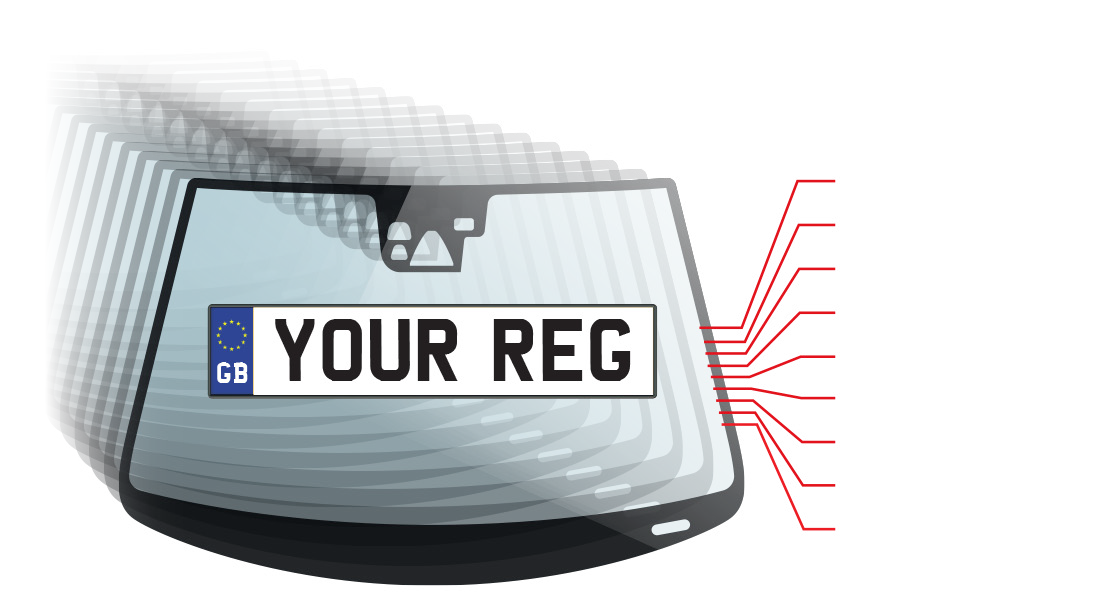 Acoustic Glass
ADAS Camera
Demisting Sensor
Encapsulated
Head-Up Display
Heated
Multi-Sensor
Solar Reflective
Tinted Glass
Avoids confusing questions for drivers
Avoids wasted appointments with wrong replacement glass
Supply chain management
Management Information (MI) is custom built for your needs
EDI ensures seamless invoicing
Service level agreements are rigorously applied and managed at all levels
100% rectified complaints
Operations
The UK's largest network – 100+ fitting centres and over 600 mobile units
European coverage – your policyholder has one UK number to call when in Europe
Lifetime warranty on all glass replacements for as long as you own the vehicle
We guarantee never to replace when a repair can be undertaken
Claims
Leading edge national call centre at Tamworth answers 80% of calls within 20 seconds
Established provision of delegated authority enables us to provide a full claims handling service
Our UK contact centre
Can handle over 1,000,000 calls per year
Our UK contact Centre in Tamworth, Staffordshire is open 24 hours a day, 7 days a week and is staffed by highly experienced, well trained and knowledgeable call handlers.
Our target is to answer on average 80% of calls within 20 seconds. Dedicated telephone lines for your policyholders allow them direct access to our call centre. When insurers are able to provide a policy database our call handling times can be significantly improved.
Seamless European coverage for your policyholders
National Windscreens is the UK Partner of Automotive Glass Experts®, a close alliance between national automotive glass replacement and repair companies in different European countries. Policyholders can telephone our UK contact centre from anywhere in Europe, and receive the same high level of service as if they were in the UK, eliminating any language, administration or payment issues.
Windscreen Repair in Europe

An advanced web based system that has been specifically developed for insurers to control the costs incurred by a policyholder choosing to use a non-preferred supplier.
Our Service
The key to our success is the continued development of our people, products and services together with energetic IT development programmes. These systems and strategies are designed to allow us to get the right glass, to the right place in the shortest possible time, first time – every time. We also offer EDI, electronic direct billing, to suit your needs and frequency, reducing costs and improving the flow of data.
We are happy to work to strict service requirements that challenge our position in the market and enable you to deliver excellent service to your customers. We recognise your obligation to 'Treat the Customer Fairly' and have robust procedures in place to ensure all your requirements are met.